© 2022 All rights reserved
Mari Jimages Video Productions WS13 6PB T:07831 599100
HOME
CALL us NOW
WHY VIDEO ?
Mari Jimages Video Productions

Mari Jimages
Video Productions
Memories That Move - With Sound
HOME
PRICES & BOOKING FORM
PRICES & BOOKING FORM

The BOOKING PROCESS is easy and painless apart from you having to part with some money.

Here are the steps
1. Contact us by email or by phone (see CONTACT page on menu above) and tell us the date you are looking at, plus your Name and Address and Phone details.
2. If the date you want is available, and if you want to provisionally proceed to RESERVE that date, then we will HOLD the slot for you immediately, subject to receipt of a DEPOSIT within the following 3 days. We can send you our formal BOOKING FORM (OR CLICK HERE TO DOWNLOAD OUR BOOKING FORM WHICH HAS ALL THE COSTS OPTIONS SHOWN) which asks you to confirm a few of the basic details in particular the name and exact location of the venues for Ceremony , for Reception, and for your home(s) IF you are hoping to include the Bride's/Groom's preparation prior to the ceremony, and of course the KEY TIMES planned for the day (some of these can be firmed later of course).
3. We then need you to RETURN the completed BOOKING FORM within 14 days indicating the Services/Package you have selected. If you do not return the completed BOOKING FORM within 14 days, then the slot MAY be UNRESERVED and therefore may NOT be available when/if you return the forms at a later date, so you will run a risk of losing the booking date if you do not respond in a timely manner. In the event that this happens and we cannot offer the date you need, your deposit will be refunded in full of course. However, rest assured that if you have paid the Deposit and have returned the Booking Form within the required time window then your BOOKING is FIRM and you can tick this box on your very long list of things to do.
4. We will then POST a FULL BOOKING CONFIRMATION and DEPOSIT RECEIPT document to you which will show the full charges in line with the options you may have selected. The BALANCE of the remaining Costs must be paid AT LEAST 14 days before the event, SO, 21 days before the event we will issue a PAYMENT REMINDER prompt to you BY POST and by TEXT and by EMAIL.
5. You may later tell us, even on or after the big day, that you want additional Options, e.g. extra Services, extra copies of the DVD for your friends and family, even though you perhaps didn't think you wanted these initially. In this case worry not, we will be happy to undertake such extras upon request, and we will raise a FINAL INVOICE for the final values involved, and you will need to pay the residual Costs differences for the extras when we deliver the FINAL FILM set to you.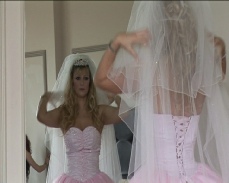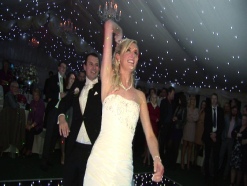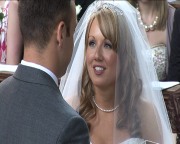 WHY VIDEO ?

UPDATE
our contact phone number is now
07831 599100